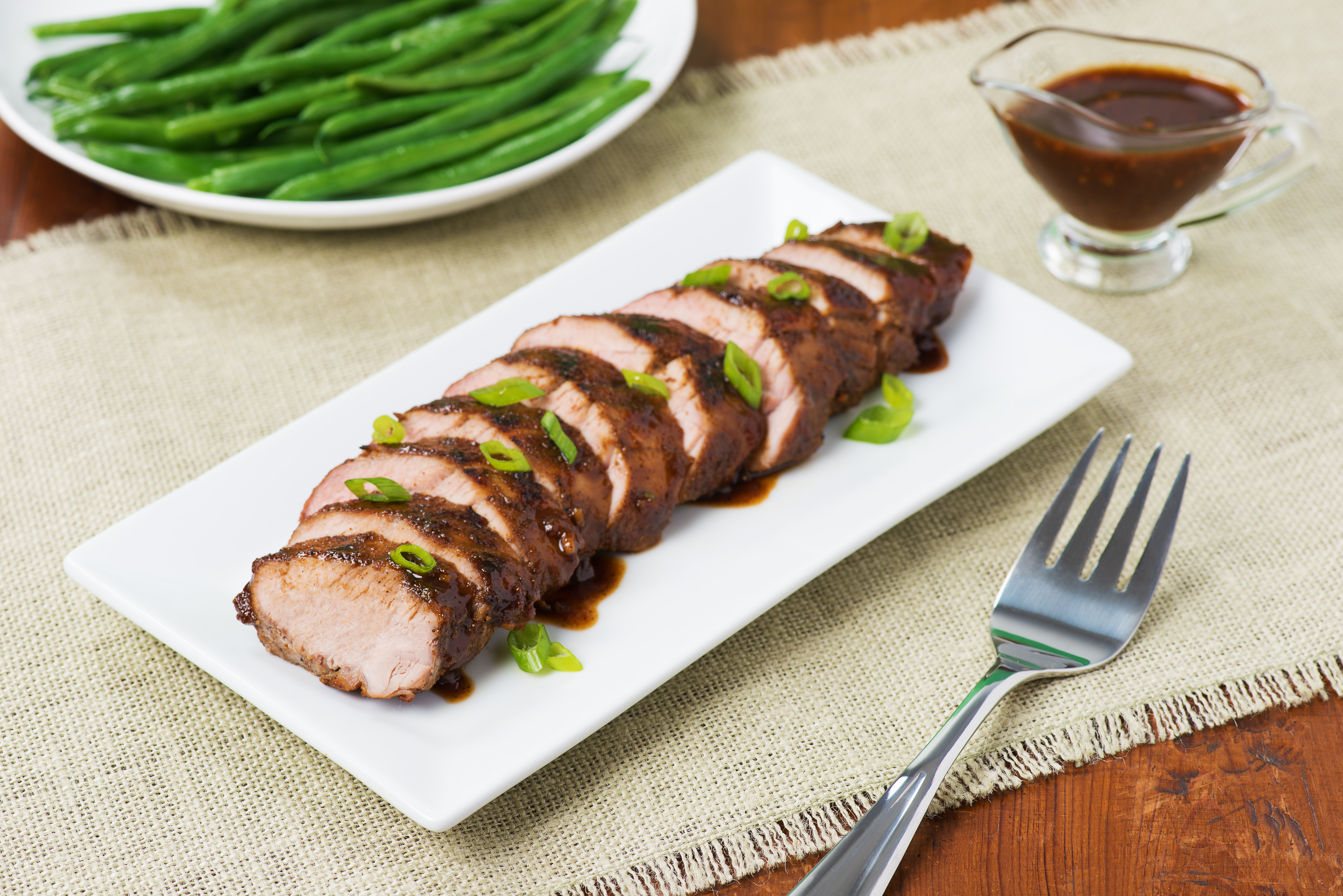 Preparation Time: 5 minutes
Total Time:  40 minutes
Servings: 6
Ingredients
2 tbsp vegetable oil
1 tbsp Chinese 5 spice powder, divided
1 tsp salt
1/2 tsp freshly ground pepper
2 LiberTerre pork tenderloin
1/3 cup apricot jam
2 tbsp apple cider vinegar
2 tbsp soy sauce
2 cloves garlic, minced
2 tbsp chopped green onions
Directions
Stir oil with 2 tsp Chinese 5 spice, salt and pepper. Rub pork tenderloin with spice mixture. Marinate for 15 minutes.
Meanwhile bring apricot jam, vinegar, soy sauce, garlic and remaining Chinese 5 spice to a boil in a skillet set over medium-high heat. Stir for 2 to 3 minutes, or until jam is melted and mixture is syrupy.
Preheat grill to medium-high. Grease grate well. Grill the pork, turning, for 13 to 15 minutes or until well marked. Continue to grill, basting with apricot glaze, for 4 to 5 minutes or until pork is well glazed and instant read thermometer registers 160°F when inserted into the thickest portion of the tenderloin. Rest for 5 to 10 minutes before slicing. Slice and garnish with green onions.
Enjoy!